A native Houstonian, Dr. Kahla Malinksy has spent much of her life traveling and adding to both her veterinary prowess and her family – two kids, three cats, and a senior dog. She enjoys wildlife, hiking and birdwatching in her free time, and has had the amazing opportunity to live and travel across the world, thanks to her husband's profession. Dr. Malinsky's adventures began after graduating Texas A&M's veterinary school, when she and her husband moved to New York. There, she accepted an internship at VCA's Manhattan Veterinary Group and her passion for her career ignited. Read on as Dr. Malinsky shares her experience as a nonprofit veterinarian, her travels, family, and more below.
After college, in New York, not only did I get to experience life in the big city and live on the upper east side of Manhattan; I got to work with brilliant veterinary specialists in the fields of internal medicine, oncology, ophthalmology, critical care, and surgery and obtained skills and knowledge that I have continued to rely on for my veterinary career.
We later moved to London, UK, taking our two cats with us. Obtaining a veterinary license in the UK was very restrictive, so I took the opportunity to start a family and travel throughout Europe. This was such an amazing time of my life, and I will always cherish the memories and friendships I made there.
Ultimately, we landed back home in Houston where I picked up my veterinary career again. After refreshing my skills in private practice for a couple of years I decided to take the leap into the world of nonprofit and shelter medicine and have never looked back.
I took a position as the lead veterinarian for Citizens for Animal Protection animal shelter and helped to establish the shelter's first veterinary practice. I enjoyed providing veterinary care to homeless and abandoned animals and giving them a second chance at life. I also loved having the opportunity to foster many puppies and kittens along the way to get them ready for their fur-ever homes.
In May of 2019, I had the opportunity to volunteer with Emancipet for a Spayathon in Puerto Rico. I was so impressed with the work that they were doing for the community that I knew I wanted to be a part of their organization.
Next, right as the COVID-19 pandemic brought the world to a screeching halt in March of 2020, Emancipet was having their grand opening of their new Houston Monroe location. I decided to join the team and promote our mission of bringing affordable veterinary care to every household.
After almost two years at Emancipet, I'm now Lead Vet for the Monroe Branch and look forward to all the great opportunities to help the pets in the community!
---
Recommended Reads for Pet Parents
---
Our guide will talk you through how microchips reunite lost pets with their families and answer some frequently asked microchipping questions we hear from clients.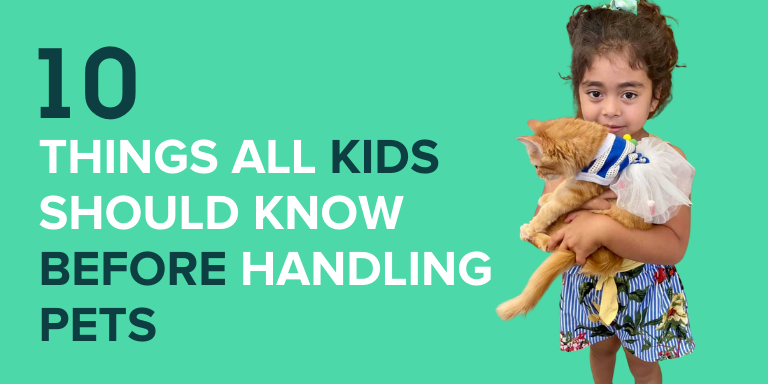 Physically handling pets can be a delicate process, whether they're small and fragile or big and friendly. All pets deserve […]
The number of different brands and formulas of dog food in the pet marketplace can be overwhelming for many owners. […]