Five years ago, Emancipet took a giant leap of faith and opened our first clinic outside of the state of Texas. It was a decision based on sheer demand — there are more than 573,000 pets living with families in Philadelphia who cannot access affordable veterinary care. And of those, at least 66,000 need fully subsidized veterinary care. We knew, with help, we could make an impact.
Back then, Emancipet was recruited to open a clinic in the Philadelphia area by the Humane Society of the United States and PetSmart Charities. Thanks to a generous grant from PetSmart Charities, the Adams Avenue clinic opened on February 14th, 2017.
Since the Adams Avenue Emancipet clinic's opening, they have seen more than 85,000 unique patients, and last year alone, more than 31,000 pet visits!
Demand for our new clinic was high: the average call volume to the Philadelphia hotline is in between 800-900 calls per week, with a wait of about 28 days for spay or neuter appointments for large dogs. That's too long, and we knew what we had to do.
We are thrilled to announce that more affordable veterinary care is on the way! This summer, Emancipet will open our second Philadelphia clinic, only this time, the incoming clinic will be inside a PetSmart retail store. We estimate that this clinic will be able to see an additional 30,000 pets within its first year. Delivering economically accessible veterinary care for all helps keep more pets where they belong – at home with their families.
To find out more, including when the clinic will open, please visit www.emancipet.org/petsmart or follow us on Instagram at @emancipet.
Thanks to our wonderful partners at PetSmart Charities and PetSmart!
---
Recommended Reads for Pet Parents
---
Our guide will talk you through how microchips reunite lost pets with their families and answer some frequently asked microchipping questions we hear from clients.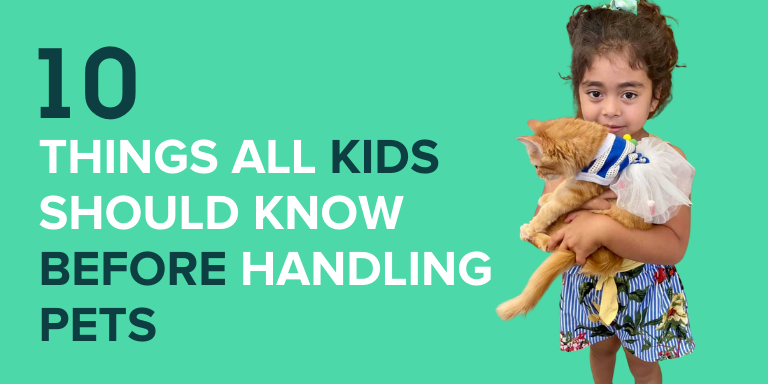 Physically handling pets can be a delicate process, whether they're small and fragile or big and friendly. All pets deserve […]
The number of different brands and formulas of dog food in the pet marketplace can be overwhelming for many owners. […]